"The Wish" Show> "> "Cekaitah">

THIS PAGE IS BEST VIEWED AT A RESOLUTION OF 800 X 600 (WINDOWS DEFAULT SETTING)

Hello and Welcome

To my ever changing site.

I've been working with some Cree songs (mostly in english with Native Vocables) to incorporate into the new cd.

Skookum Records

Recording Artist "Cekaitah"

To hear a 6 tune sound sampler of our music, click on the Player below. Open and/or save. Winamp or any mp3 player should open to play.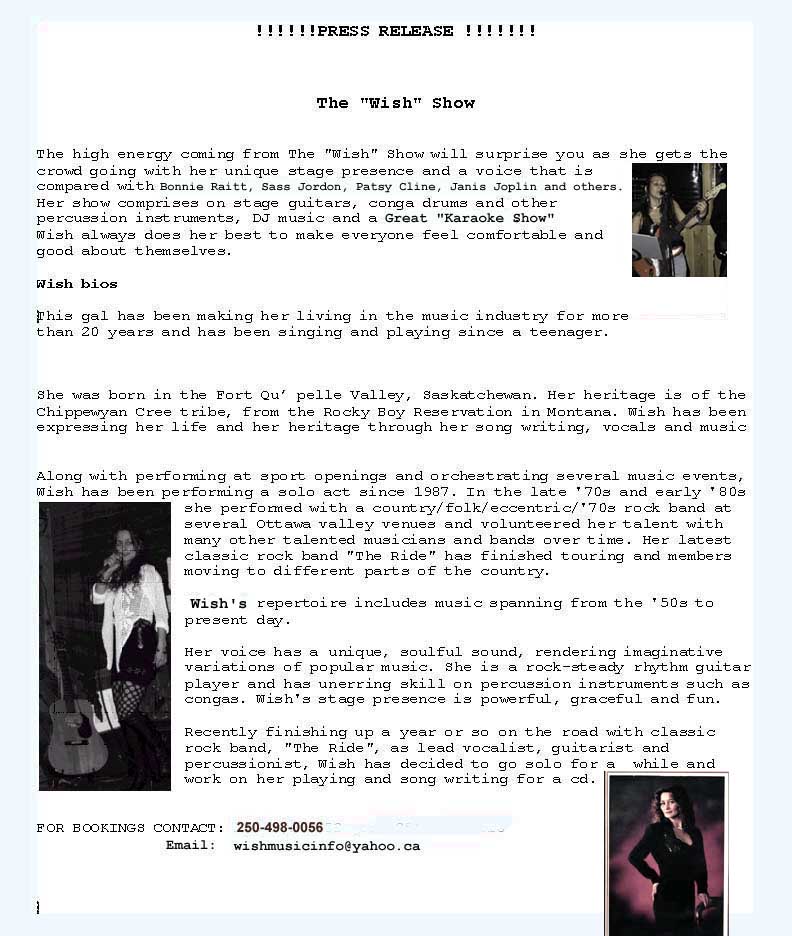 ---

}
Copyright © 2003-2004
All rights reserved ***for name: The Wish Show" Skookum Records and skookumrecords label and.html *** All rights reserved Copyright © 2003-2004
All rights reserved *** " Cekaitah and/or Wish " and .com*** All rights reserved
©This site was creatively designed by: Cekaitah- Ekotakihee: